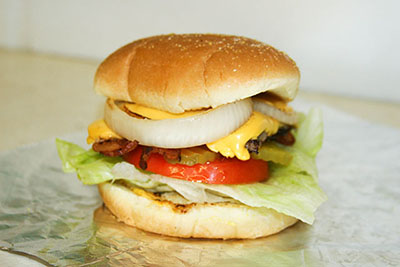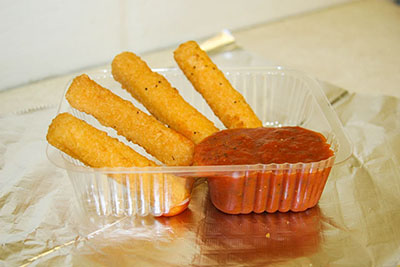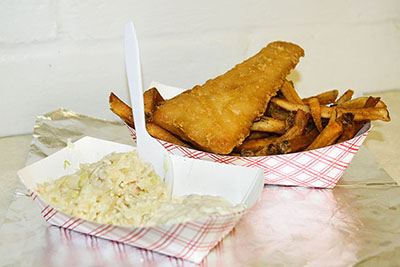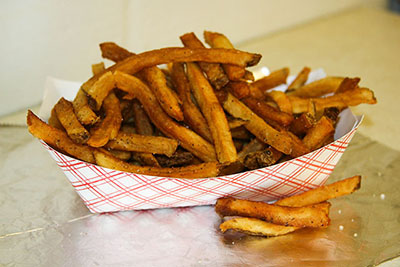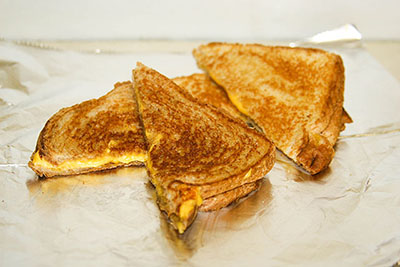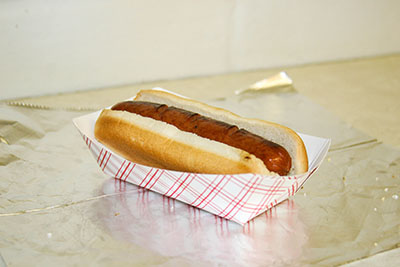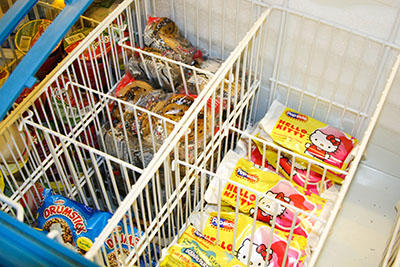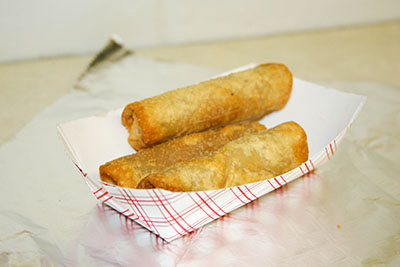 Hot Foods
1/4 lb. Hamburger or Cheeseburger
Home-made French fries or
Cheese Fries
(made fresh to order)
Chicken Tenders
Nachos with cheese, salsa and jalapenos too!
Soft Pretzels
Hebrew National kosher all-beef hotdogs
Popcorn with buttery topping
Mozzarella Sticks
Cheese & Pepperoni Pizza Slices
BLT Sandwich
Breaded Chicken Parmesan Sandwich
Pizza Rolls
Fish 'n Chips Dinner
Boca/Veggie Burgers
Grilled Cheese
"Blake-Deluxe" Breaded Chicken or Fish Sandwich
Cinna Bites (w/ dipping glaze)


Candy
Swedish Fish
Reese's Pieces
Twizzlers Strawberry
Mike & Ike Original Flavor
M&M's Milk Chocolate
M&M's Peanut
Airheads
Skittles Original
Starburst Original
Sqworms Nuclear Sour
Sour Patch Kids
Kit Kat Bar
Raisinets
Buncha Crunch Pieces
Goobers
SnoCaps
Dots Original
Fruit Roll-Ups


Drinks

Coca-Cola Fountain Service - 6 Flavors
8 Snapple Flavors
Hot & Iced Coffee
Hot Tea
Tropical Fruit Punch & Lemonade Slushys
Bottled Water


Ice Cream
Nestle Vanilla Sandwich
Nestle Crunch Bar
Nestle Chocolate Eclair Bar
Nestle Strawberry Shortcake Bar
Drumstick Vanilla Cone
Good Humor Rainbow Push Pop
Klondike Original Vanilla Bar
Klondike Oreo Bar
Klondike Reese's Bar
Good Humor Cookie Sandwich
Rosati Cherry Ice Cup
Rosati Lemon Ice Cup
Rosati Mango Ice Cup
"Minions" Face Popsicle
"Spiderman" Face Popsicle
"Sponge Bob" Face Popsicle
"Hello Kitty" Face Popsicle


Although our theatre is blessed with very few bugs, we do offer Pic wipes and coils in the snack bar.

Our popcorn is cooked in coconut oil. We are pleased to say that our supplier of popcorn kernels has stated that the kernels are NON-GMO and KOSHER. Certifications are available upon request.

All deep fried foods are cooked in canola oil. The buttery topping is a Soy and butter blend. Ingredient lists are available for any of our items.....just ask in the snack bar.

A 3% convenience fee will be added to all debit/credit card transactions.